The Thai Thanh people of Na village, Huu Lap commune live in rustic wooden houses which are located in the midst and greenery mountains in the south west of Ky Son district, Nghe An province. Though the climate here is extremely harsh with many natural disasters risks, but the local people always try to have an optimistic and peaceful life with full of laughter.
The Thai Thanh people highly appreciate their traditional weaving and embroidery skills. Therefore, from early childhood, girls have been taught by their mothers and grandmothers on how to weave textile so that later on they can make dresses, blankets, mosquito net border and other things to prepare for their own wedding.
Traditional costumes of Thai Thanh women in Na village are very unique and charming with head scarves, blouse, skirts, belts which are very well decorated.
The skirt (Xỉn muc seo) is the most important part of the costume, consisting of three parts: the waistband, the skirt body and the skirt border. The waistband (Hua xin) is 10 cm high and made from cotton in bright red; The skirt body (Xin muc) is woven with cotton thread, dyed with indigo and simply decorated with small red or gold lines; The skirt borders (Xỉn xeo) are varied with many decorative patterns in different shapes. The skirt borders are normally woven from silk thread with red, orange, yellow, white, green as main colors.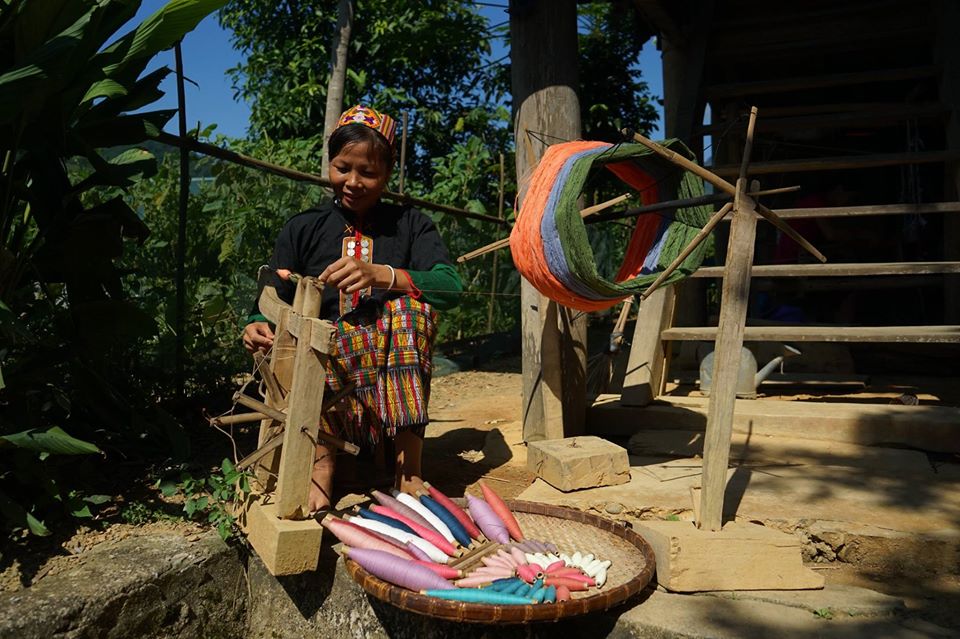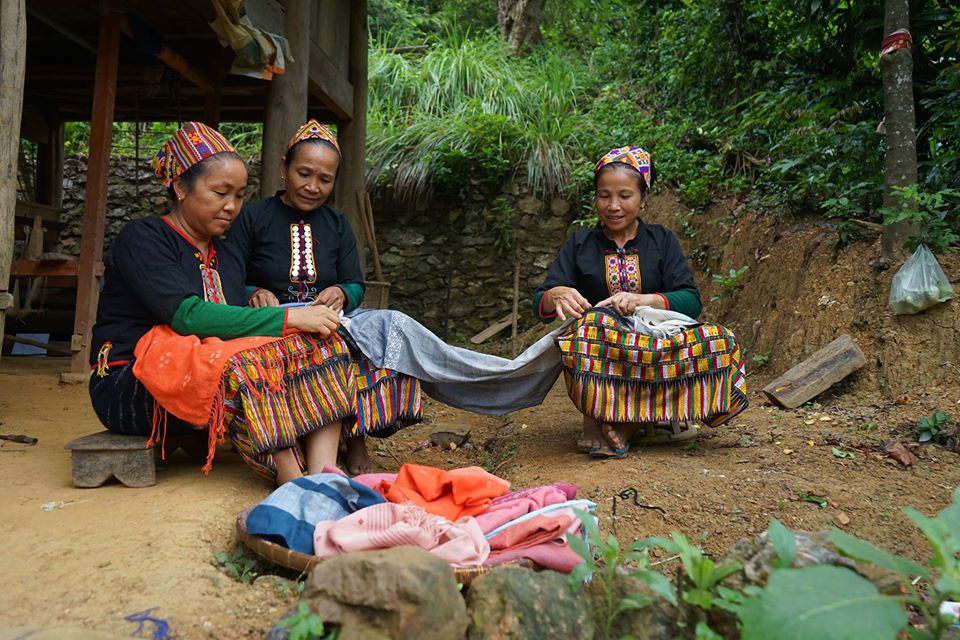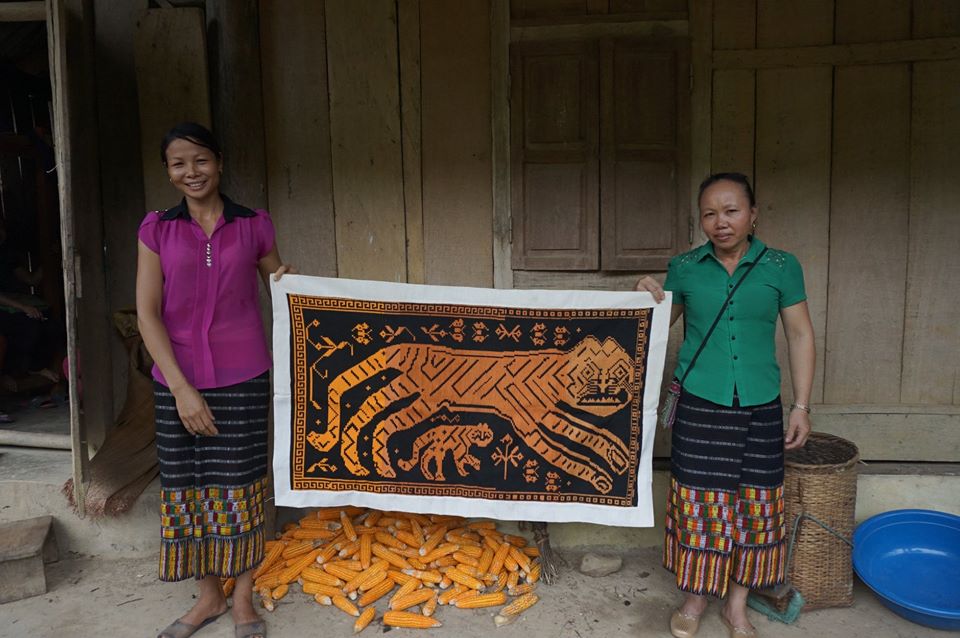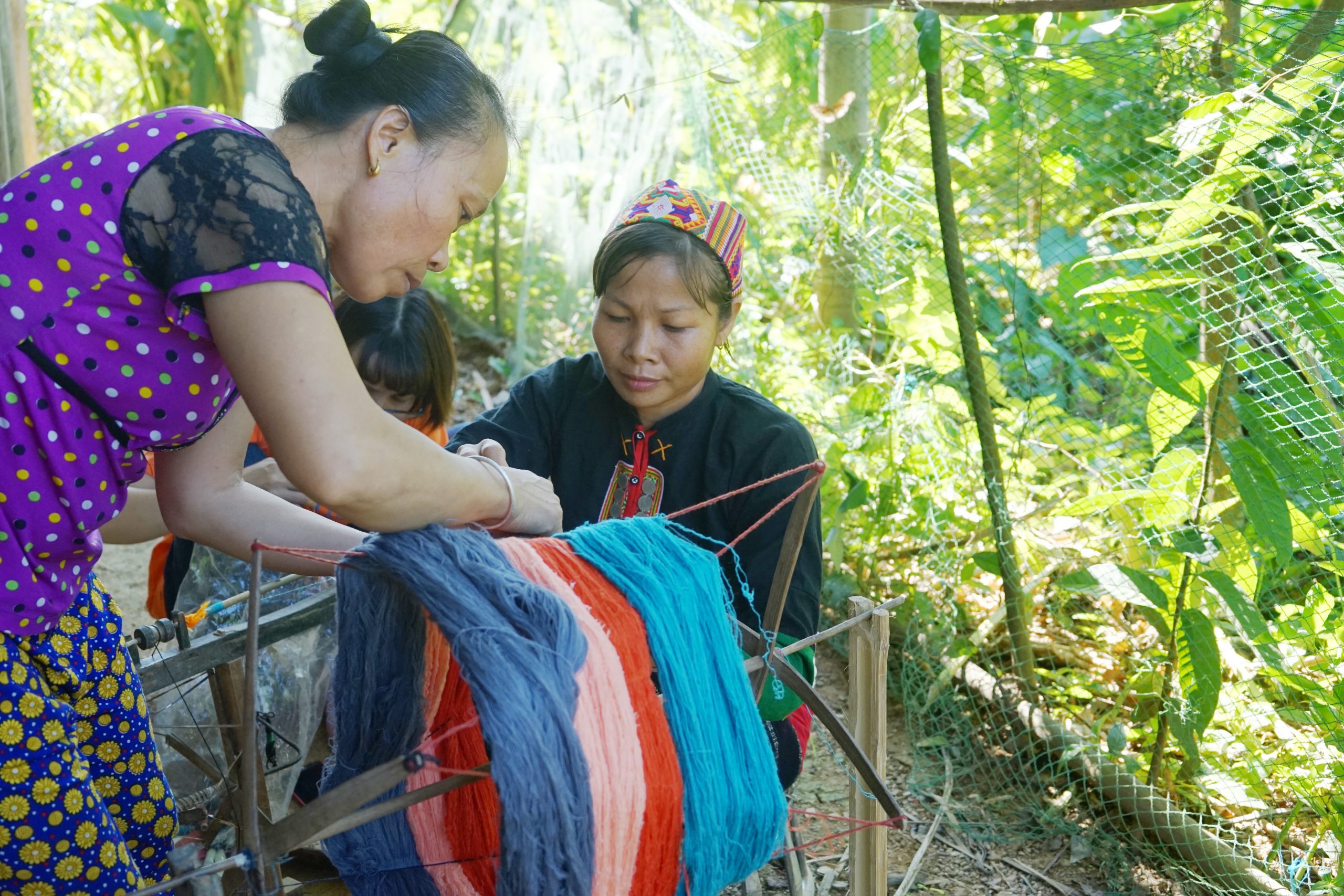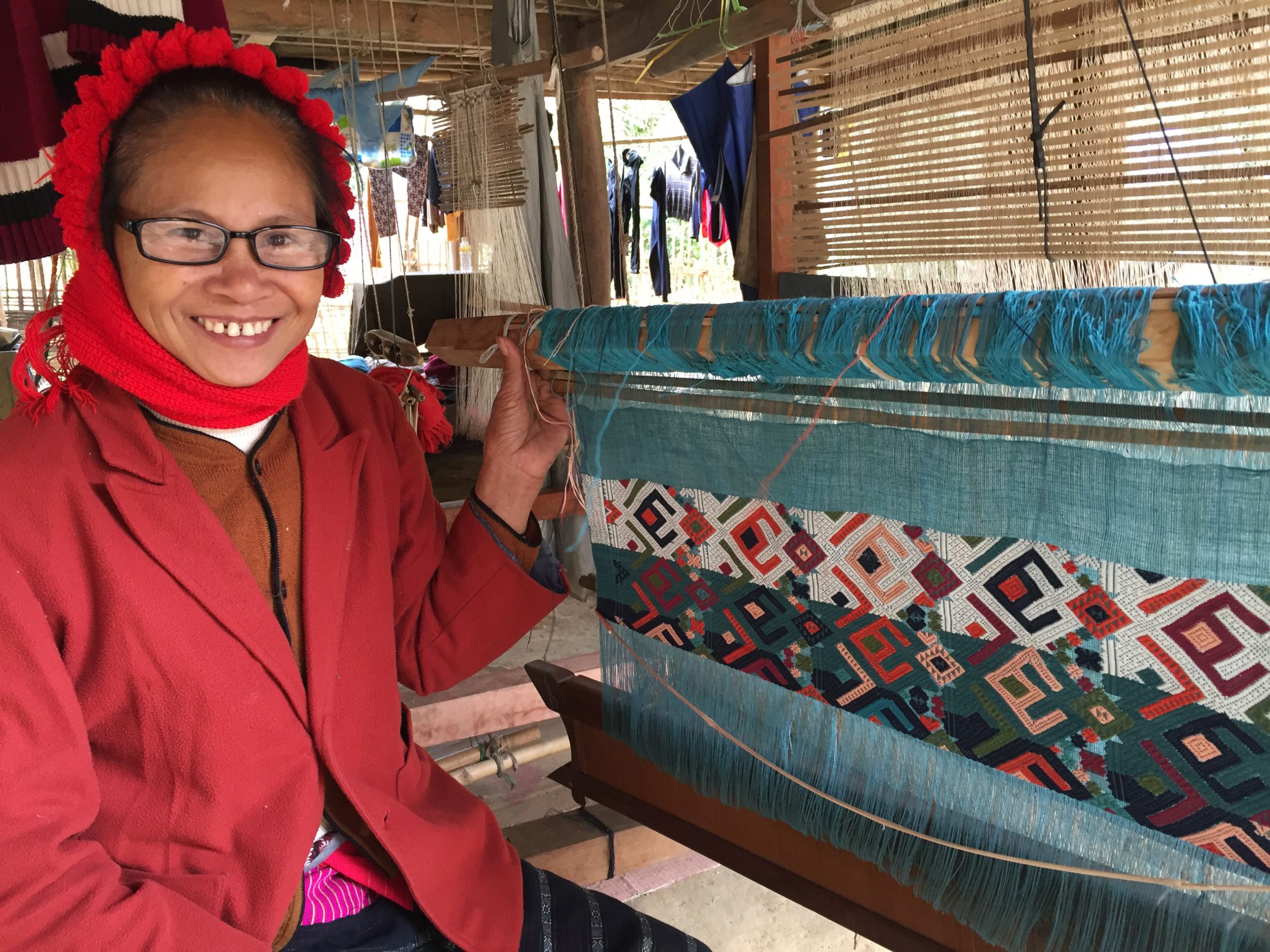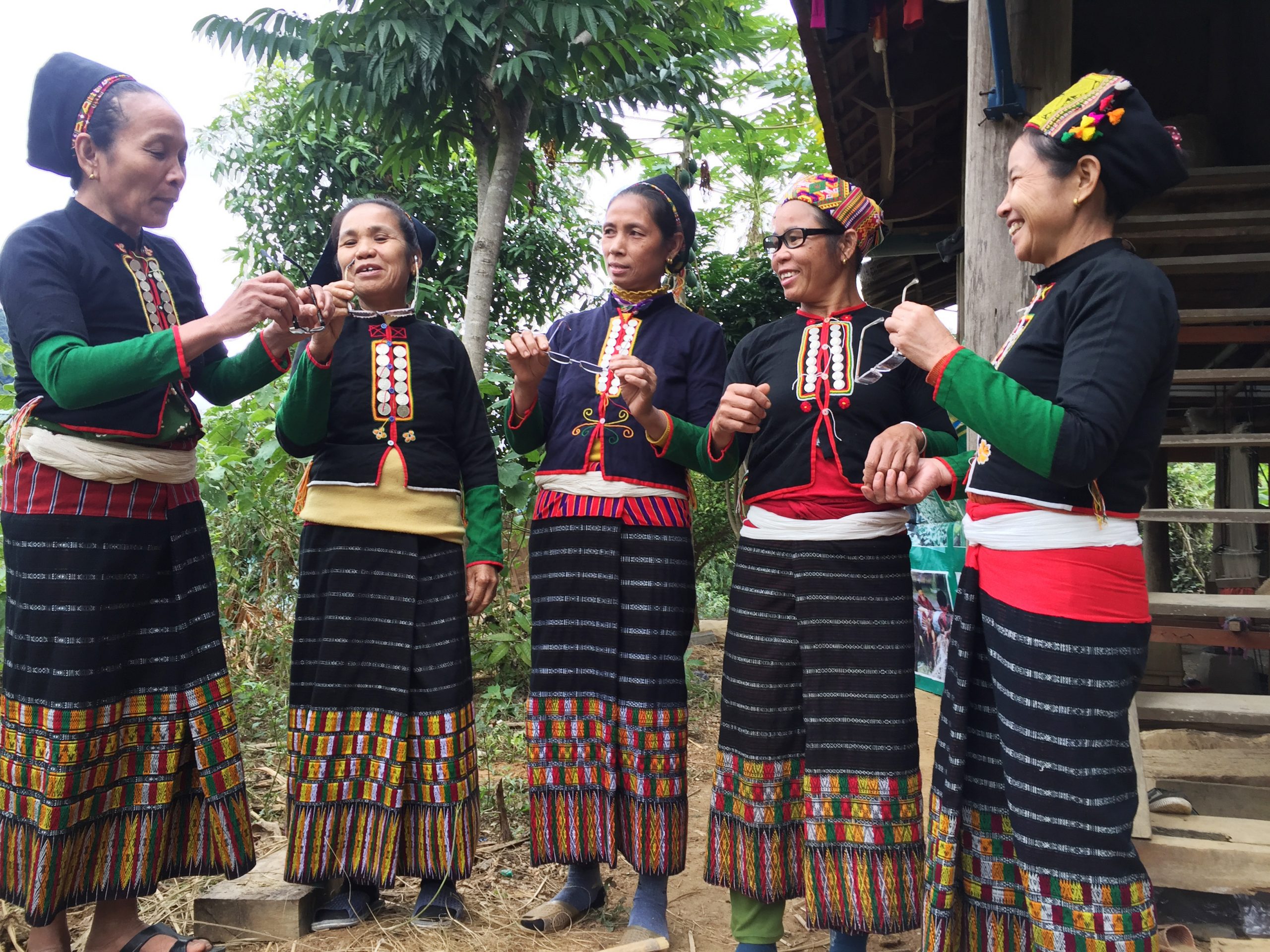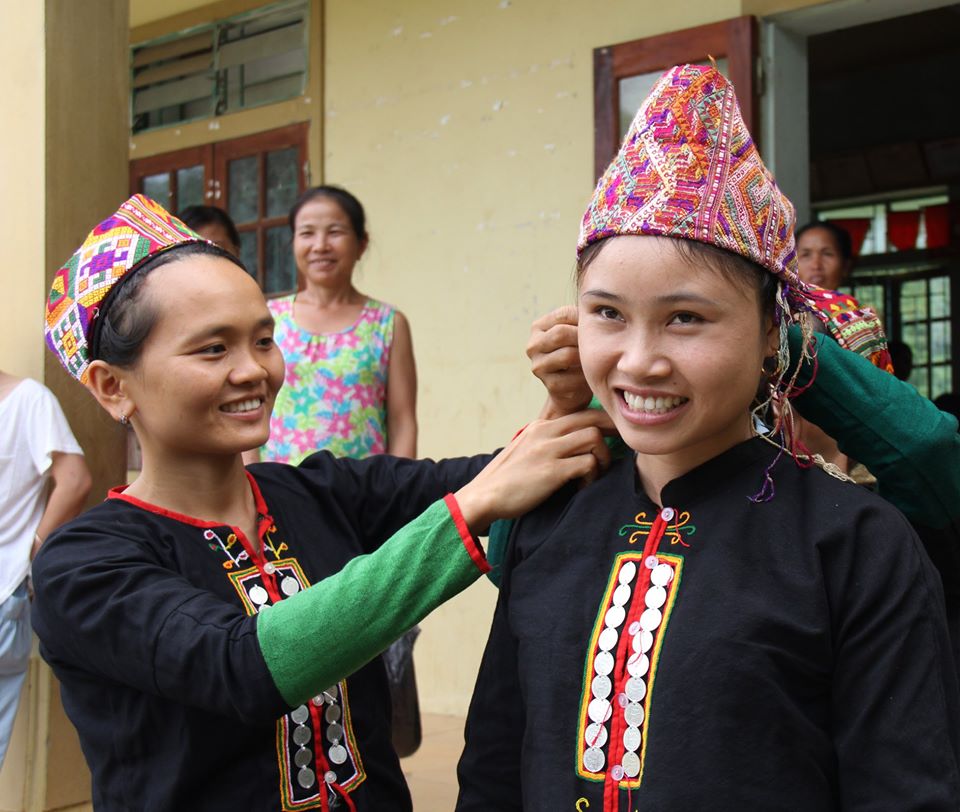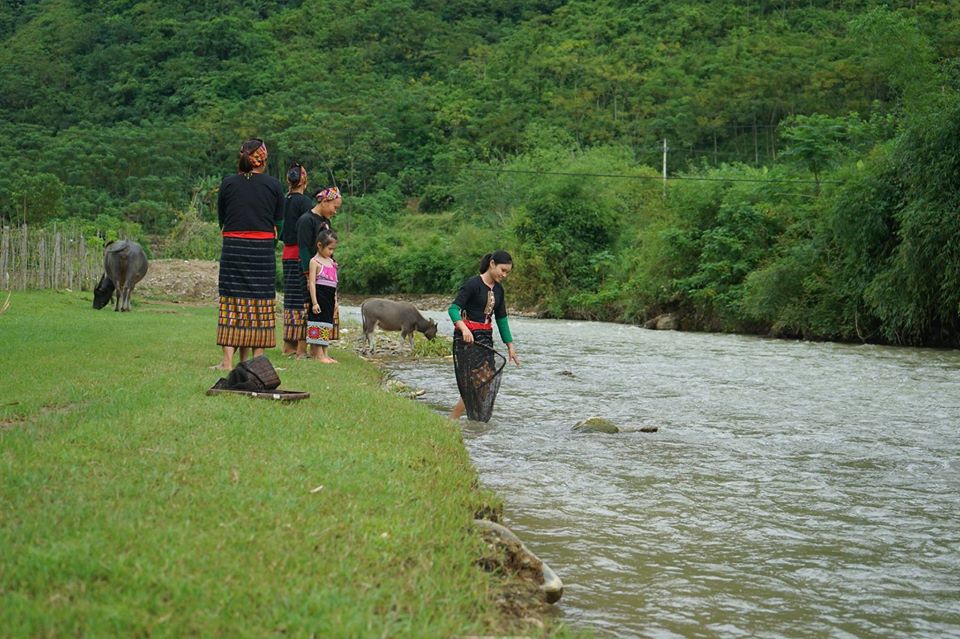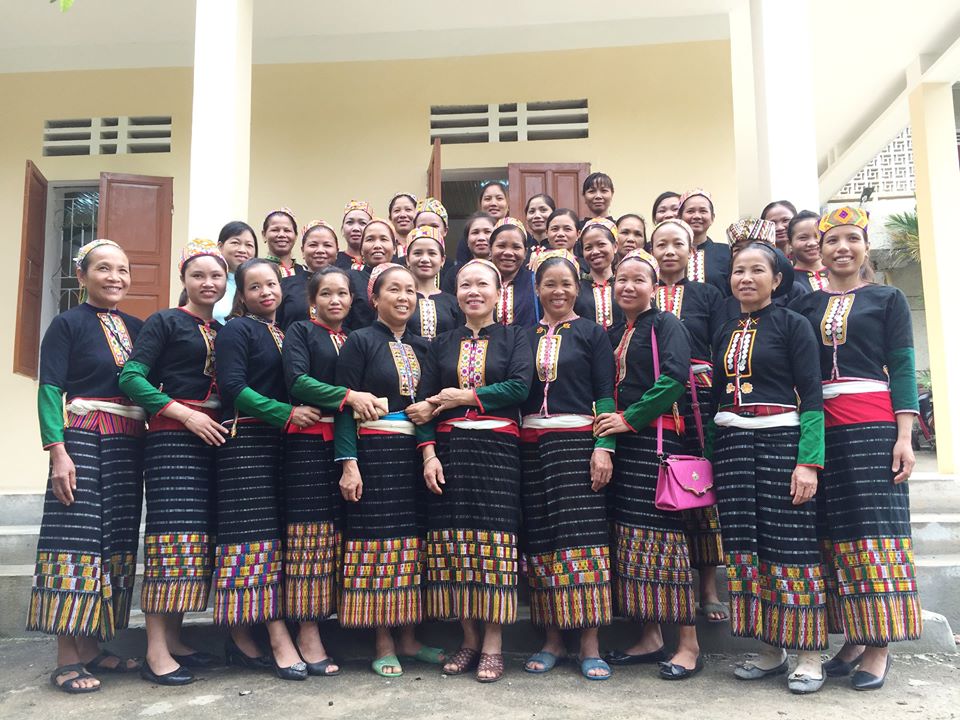 For more information about this project, please contact:
CRAFT  LINK
51 Van Mieu Str., Hanoi, Vietnam
Tel: (8424) 3733 6101
Email: craftlink@fpt.vn
Web: www.craftlink.com.vn
FB: facebook.com/craftlink.com.vn
IG: instagram.com/craftlinkvietnam