Ta La Cao hamlet lays at the center of Xinh Phinh commune (Tua Chua District, Dien Bien Province).  Conveniently located on low-lying fertile land near a dependable water source, the village maintains a comfortable level of production and living. The Flower Hmong have inhabited this area for time immemorial and all places here are named and referred to in their native language. Terraced fields produce ample corn and rice and extra income can be earned by harvesting tea, raising domestic fowl and poultry by raising lac (cánh kiến) for the production of dye and by way of making handicrafts.
Despite Ta La Cao's accessibility and consequential influence from outsiders, the unique identities and the traditional cultures of the Flower Hmong continue to thrive. Community and family relationships remain central to the Hmong social system and unique customs reflected in festivals, funerals and wedding ceremonies are strongly maintained. Beside traditional musical and theatrical performances on special occasions, the inhabitants are enthusiastic about competitive games such as archery top spinning, lảy pa pao, etc…
Traditional Embroidery
Traditionally, the Flower Hmong of Ta La Cao used an indigo-dyed, batik hemp cloth out of which dress was tailored. Although batik has lost its popularity and hemp is replaced with a lustrous factory-made black cloth, the handwork to be found in appliqué and embroidery retains its significance. Skirts are embellished completely around and just up from the hemline.  The primary color used is a rich red on which geometric patterns in plum, dark yellow and white are infused. Appliqué and embroidery are worked around in two rectangular strips that interchange six to eight times: Appliquéd sections consist of intricate triangles while the embroidered segments bare a sun motif.
Colors and stripe, square and diamond motifs are much more varied on shirts contributing to the grace and harmony to be found in women's dress.
Hmong women thoroughly enjoy embroidering and any free time is spent beautifying baby carriers and shopping bags for family members. Baby carriers, especially, prove the skill of the craftswoman.
Potential Development
The Flower Hmong are naturally industrious, creative and clever and the success of development efforts in the field of handicrafts can be explained not only by the fine details and brilliance in their traditional handicrafts but also by their tireless enthusiasm to master modern concepts of production, management and business.
Significantly, and central to their optimism is belief that tradition and their own unique identify can coexist with the ever encroaching modern society and its ideals. Amalgamating their own values with new ones, they believe that: "The Hmong woman is not a woman if she cannot embroider. In the past, she embroidered for herself and for members of her family. Now, embroidery used to decorate bags and cushion covers can be shared with others and simultaneously boost the family income."
The assistance of Craft Link which includes product development and linkage with distant markets has raised the optimism of this group of Flower Hmong who hold the belief that the proliferation of their identity through handicraft is essential to community preservation in the modern era.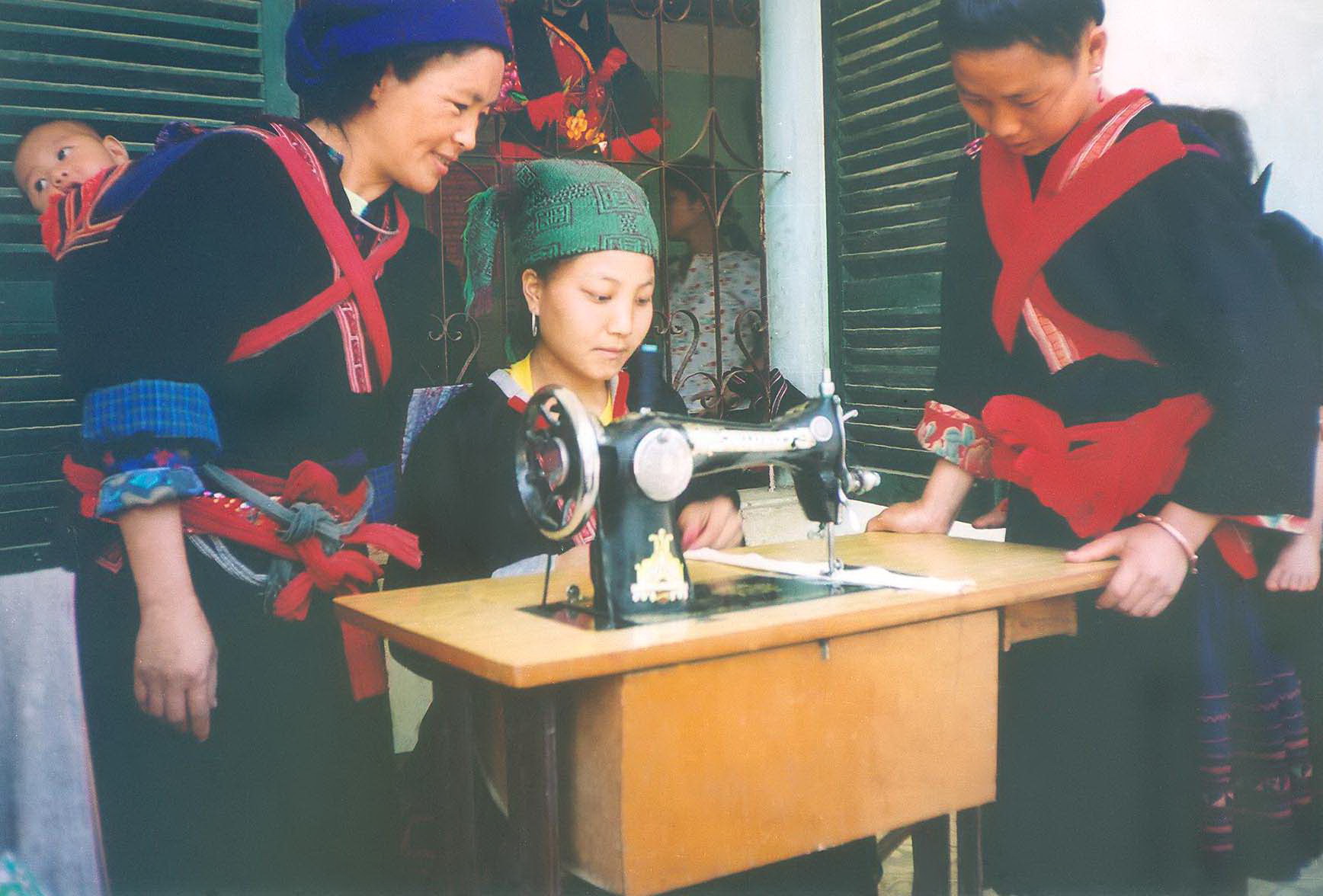 For more information about this project, please contact:
CRAFT  LINK
Ad: 51 Van Mieu Str., Hanoi, Vietnam
Tel: (8424) 3733 6101
Email: craftlink@fpt.vn
Web: www.craftlink.com.vn
FB: facebook.com/craftlink.com.vn
IG: instagram.com/craftlinkvietnam