The Thai are the third largest ethnic group in Vietnam. Their ancestors migrated to Vietnam many years ago settling mainly in the Northwestern regions. Historically evidence and legends point to the existence of a close kinship between the Thai in Vietnam and those living in South Western China, Laos, Thailand and Burma. Customs and dress differ between several groups of Thai who include among others the White Thai and Black Thai.
The Thai usually live in bamboo houses built on stilts, and roofs are traditionally thatch. Many Thai households contain stacks of colorful painted chests, mattresses, hand-woven blankets and pillows. They also contain rattan tables, bamboo stools, and numerous baskets.
Traditional dress for many Thai women is a close-fitting skirt like a sarong and a blouse with silver clasps. The Black Thai make a traditional headscarf called a pieu. The pieu is a length of hand-woven black cloth, which is decorated with bright embroidery on either end. The black color is produced naturally from cham, or indigo. Another popular natural dye color is canh kien, which is a deep red color commonly used to make a cloth with supplementary weft called khuyt.
Traditionally, every young Thai girl would learn how to raise silk worms and to make natural dyes, but these skills are not as common as they once were. Still, from the age of 12 or 13 every Thai girl has to learn how to weave and embroider. For her marriage she must make blankets, mattresses and pillow to bring to her new household. She may make blankets from a repertoire of black and white weaving design, or she may make blankets and mattresses out of khuyt or hand-woven cotton.
Craft Link represents several groups of Thai women assisted by NGO projects. Before these projects were initiated, women had no income other than what they earned by working in the rice paddies. The projects have helped the women with accounting, quality control, natural dyeing, marketing and management. The new products all incorporate the designs and skills, which have been passed down through generations.
The Thai group in Mai Chau, Hoa binh
The White Thai have a long tradition of weaving fine textiles for mattress covers and blankets. Like the black Thai they have also produces decorative pillows and trim for mosquito nets. Now women in many villages are using traditional skills to produce bright cotton scarves, the production of which has transformed the economy of their villages.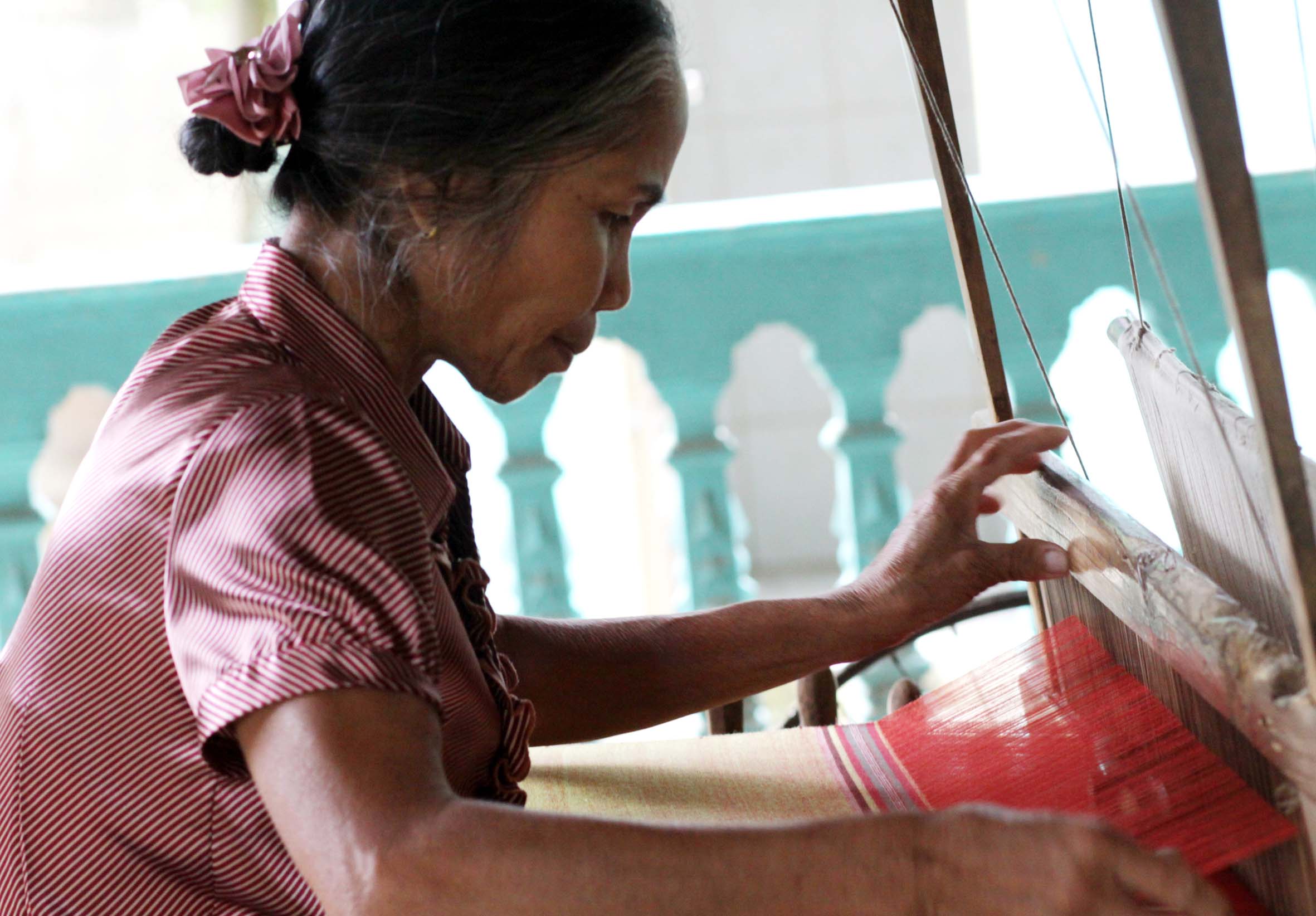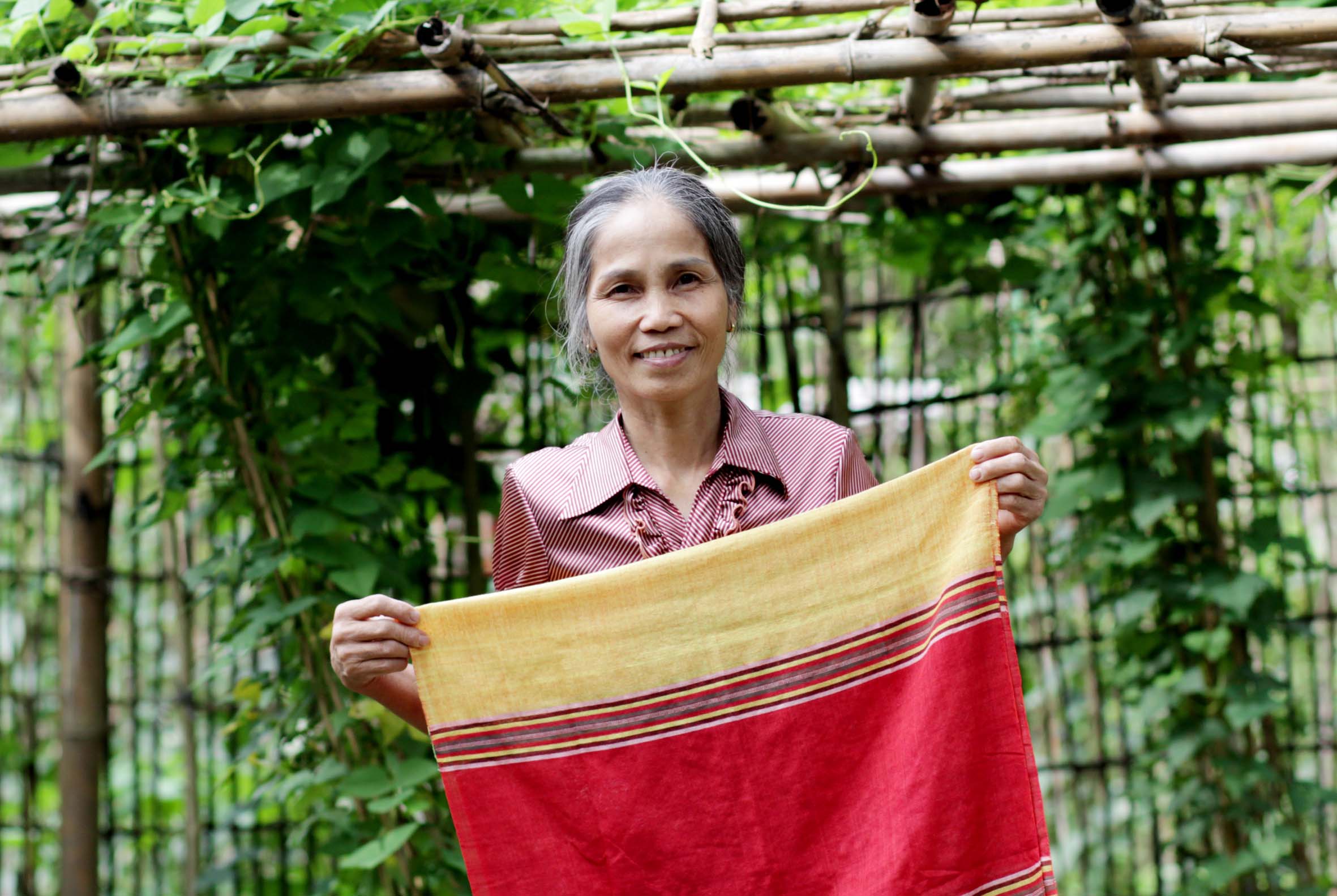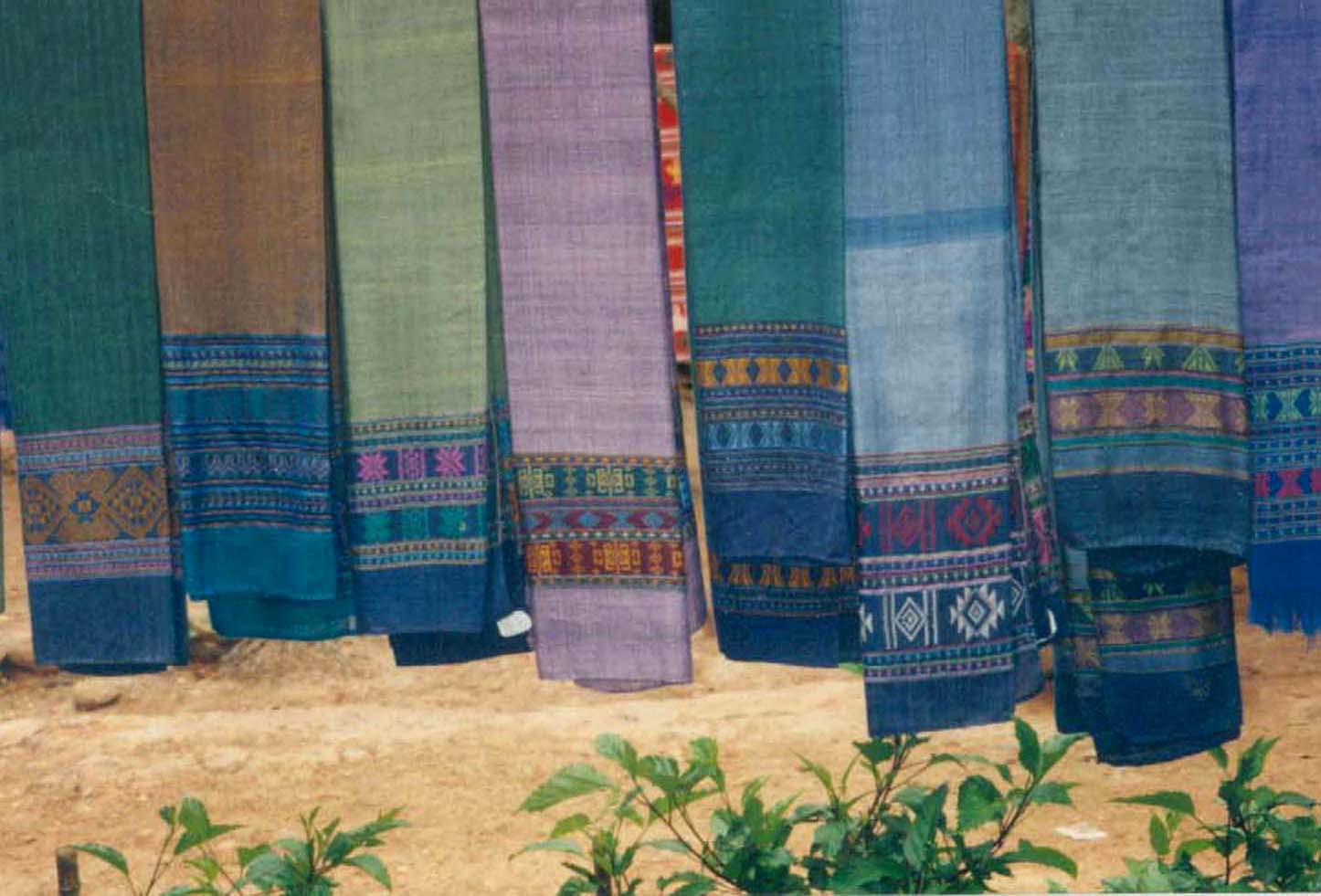 For more information about this project, please contact:
CRAFT  LINK
Ad: 51 Van Mieu Str., Hanoi, Vietnam
Tel: (8424) 3733 6101
Email: craftlink@fpt.vn
Web: www.craftlink.com.vn
FB: facebook.com/craftlink.com.vn
IG: instagram.com/craftlinkvietnam